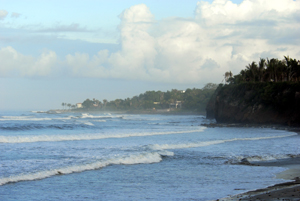 In1524, Spanish conquistador Francisco Cortés de Buenaventura arrived on the coast of this beautiful bay. Legends say that 20,000 warriors came down from the mountains above and assembled in the lush valley, into his path. Their bows, decorated with banners in a rainbow of colors, were so impressive that the Bay became known as the "Bay of Flags," or Bahía de Banderas.
Today the bay is sanctuary to sea life including giant manta rays, sea bass, red snapper, sailfish, marlin, dorado, dolphins and more. Humpback whales come each winter to birth their young, and Olive Ridley sea turtles return each year to the nesting grounds along its shores.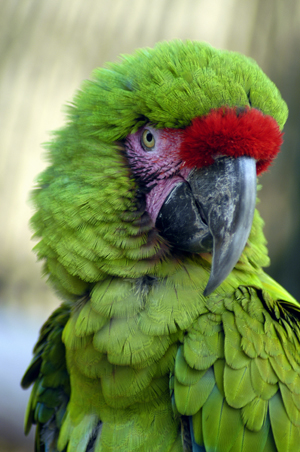 Banderas Bay is rimmed by Cabo Corrientes to the south and Punta de Mita to the north. The bird sanctuary and diving grounds of the Tres Marietas Islands greet sailors on the northern side entering the Bay, and to the south the Sierra Madre Mountains stand guard against storms, keeping Vallarta a safe haven year round. During the cruising season, winds from the northwest are usually light in morning and evening, with steady but brisk afternoon breezes.
There are now four marinas in Banderas Bay hosting cruising yachts and one anchorage. The world class Paradise Village Marina is at the heart of Banderas Bay Regatta activities, offering a significant discount for slips during the 5 day regatta. The Vallarta Yacht Club, host for the regatta, is steps away from the Harbormaster's office. The complex of Paradise Village Beach Resort and Spa also includes a modern food market, shopping mall, and laundromat.
Across the channel is Nuevo Vallarta Marina, they are rebuilding and renovating with new pilings and docks. Marina Riviera Nayarit at La Cruz is the newest addition to marina choices, with capacity for 30-350 ft boats. Marina Vallarta is another alternative, rimmed with restaurants and condominiums. Some cruisers opt to anchor at La Cruz de Huanacaxtle, outside the marina jetty. Anchorages at Punta de Mita are another option, although much farther from all regatta events.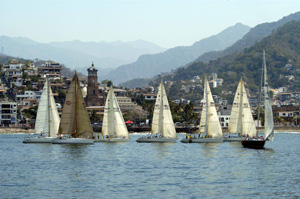 Cruisers around the bay welcome you to the Banderas Bay Morning Net at 0830 on VHF Channel 22 every day but Sunday. Stay tuned each morning for updates and information on the Banderas Bay Regatta in addition to other news and topics of interest.
Vallarta Nautica magazine is a wealth of information about Banderas Bay for cruisers. It includes aerial and on-the-water photographs, latitude and longitude of marinas along with day and cruiser anchorages, town maps, and more. One of its most popular features is a Cruisers' Resource Guide, listing where to find anything and everything that boaters need, based on referrals and experience from fellow sailors. To view the magazine, you can subscribe online at http://www.virtualvallarta.com/puertovallarta/puertovallarta/pv-publications/vallarta-nautica.shtml or visit the Harbormaster's office at your marina for a copy. On that website, you can also find out about adventure and fun in the entire Vallarta area.
The northern shores of Banderas Bay are part of Riviera Nayarit, Mexico's newest vacation destination. Riviera Nayarit stretches along 192 miles of pristine Pacific coast framed by the majestic Sierra Madre Mountains, just ten minutes north of accessible Puerto Vallarta International Airport. The region extends along the entire coast of the Pacific state of Nayarit including the resorts of Nuevo Vallarta, the historic colonial town of San Blas, exclusive Punta de Mita, picturesque fishing villages, miles of serene beaches and spectacular Banderas Bay. Riviera Nayarit offers countless activities, and in 2010 hosted the acclaimed Nautical Extravaganza, a 3 week series of sailing, windsurfing, and kiteboarding championships.
We hope you enjoy our beautiful tropical paradise of Banderas Bay!
For information on other marinas, visit:
Marina Riviera Nayarit at La Cruz - http://www.marinarivieranayarit.com/
Marina Nuevo Vallarta - http://www.marinanuevovallarta.com/